Executive Director
Jennie joined the Native Women's Association of the NWT's team in November of 2016
as the Executive Director. Jennie recently retired from the Government of the
Northwest Territories; she brings a wealth of experience from her time with the
Department of Human Resources and Indian and Northern Affairs of Canada; she also
worked with non-government organizations such as the Dene Nation, Metis Association
and the Deton Cho Corporation. In addition; Jenny worked previously with the Native
Women's Association from 1995 to 2006; she was also active in the community in the
areas such as the Yellowknife Youth Justice Committee, the GNWT, Social Assistance
Appeal Board Committee, the Yellowknife Housing Corporation and Jennie continues to
be an active member of the Yellowknife community in numerous volunteer groups.
In her capacity of Executive Director of the Native Women's Association; Jennie has
focused on capacity development within the organization. Focusing on staff strengths
and abilities while focusing on developing a strong voice for all Aboriginal women of the
Northwest Territories.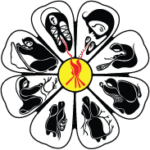 Jennie Turner
867.873.5509
Executive Director | Ext. #222
exdirector@nativewomens.com